Written by HomeLane on August 17, 2016 in Kitchen Design
Renovating your kitchen or planning for a new one? In both the scenarios, you need to have a checklist ready for getting it done. While preparing the checklist sometimes we forget minute details which are vital in the everyday kitchen operations. Kitchen cabinet handles and knobs are as important as the cabinets itself.

Cooking in Indian kitchens means a wholesome process. Indian mothers, wives, and daughters spend so much time in the kitchen every day. Hence to make things easier for them it is important to select the right hardware for your kitchen.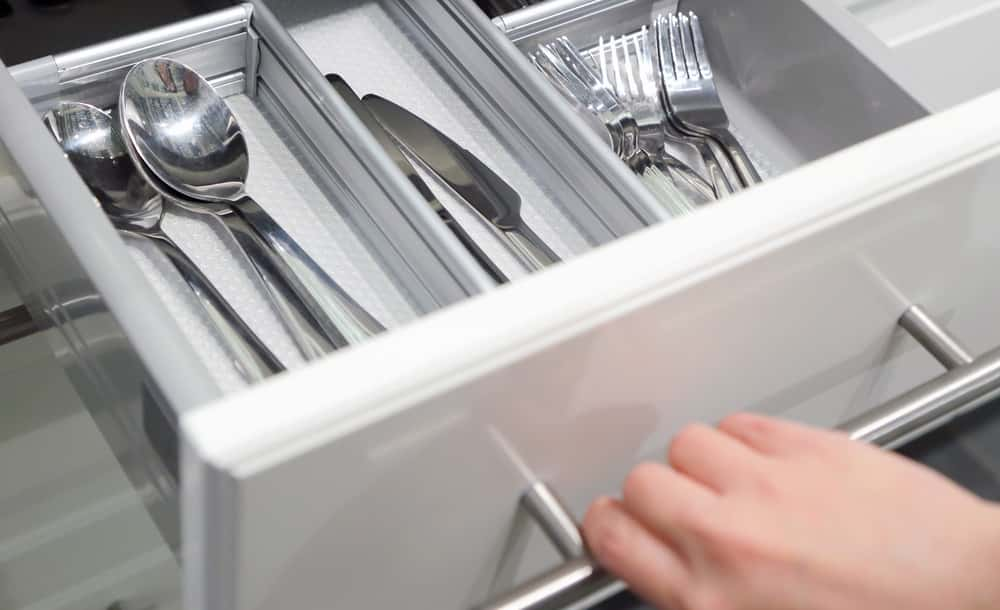 A kitchen cabinet is opened a number of times in a day and should be strong enough to pull the heavy cabinet or drawer out. Therefore, the handles and the knobs for the cabinet should be selected in a manner which is easy to handle. Let us see what you need to check before choosing a cabinet handle or a knob.

Material
Kitchen cabinet handles and knobs are available in various metals like Nickle, Bronze, Steel, Aluminum, Iron or wooden and so on. Steel handles, knobs, and stainless steel drawer pulls are in trend nowadays because it looks modern and at the same time is affordable and easy to clean. Aluminum pulls are the cheapest and easiest to install in the kitchen. On the other hand, Zinc is non-toxic and easily available.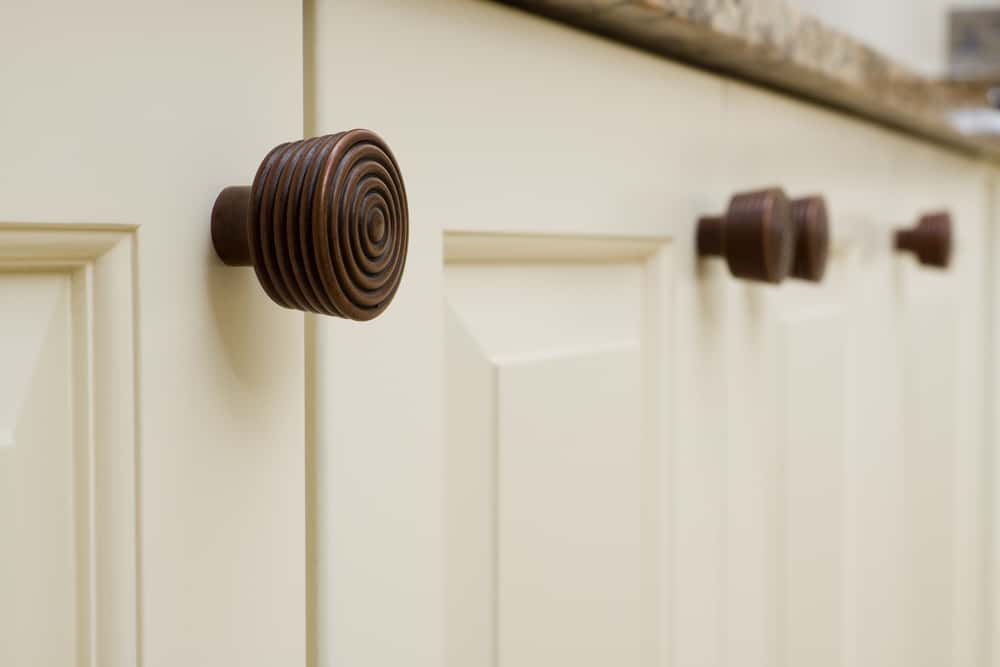 Design
You get a variety of designs for kitchen cabinet handles and pulls in the market. It depends on your choice what kind of look you want to give to your kitchen cabinets.For a vintage look you can get iron handles installed or for an elegant look, you can choose a classic bronze design or a more intricate design. Any kitchen hardware you choose must reflect your lifestyle and thus complement your kitchen design.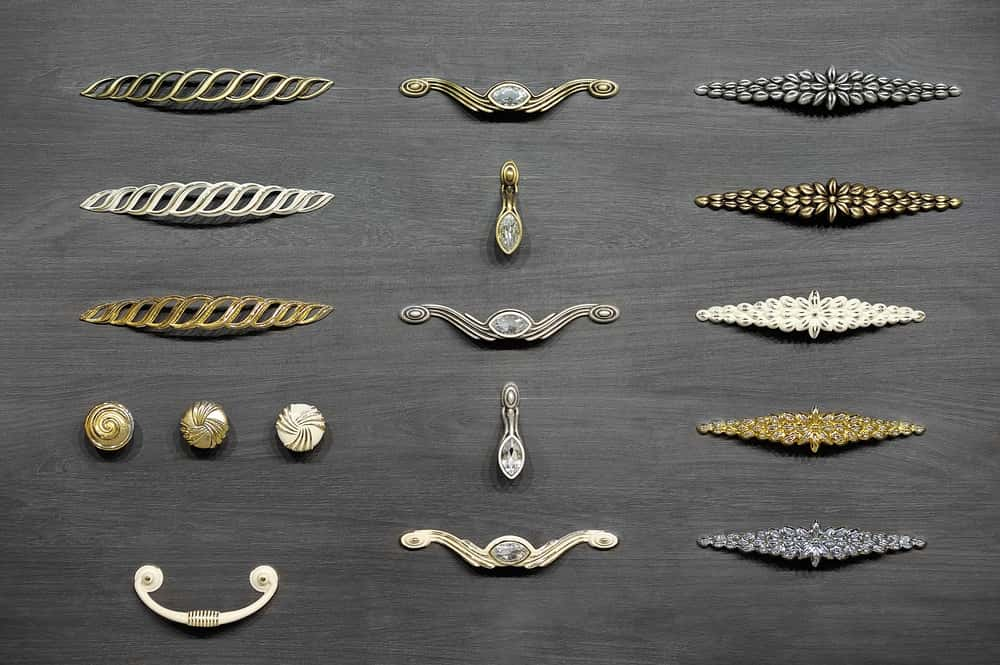 Shape and Size
The shape and size of the cabinet pull or handle should be decided first. You should feel comfortable while you open or close the kitchen cabinets. Bin pulls though look beautiful but you might not feel comfortable using it every day. So first think about the usage factor and then make the decision.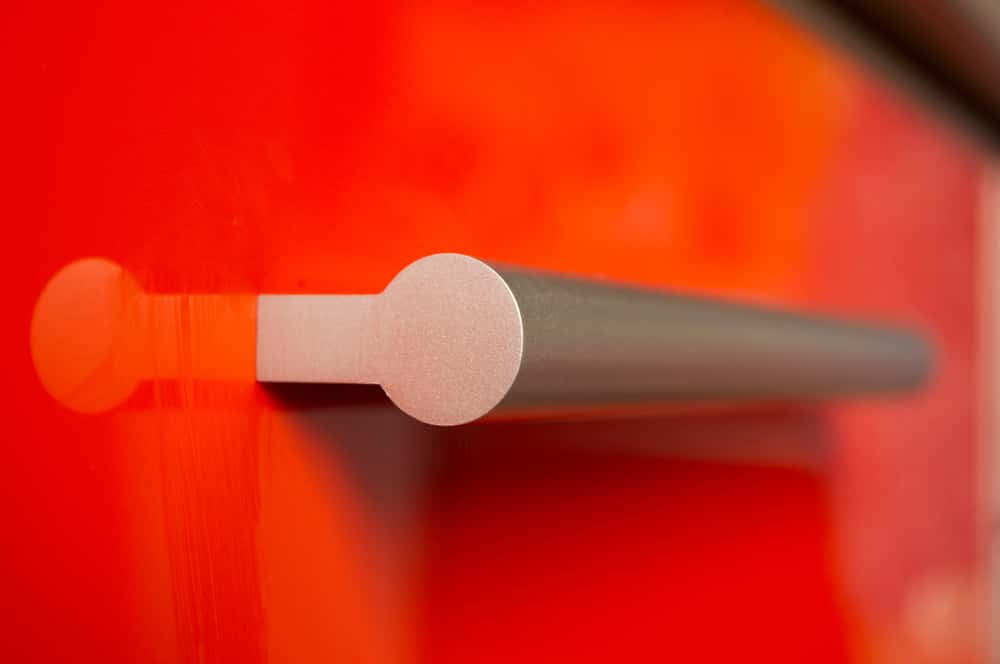 Knobs or Handles
While selecting your kitchen cabinet hardware you first have to decide whether you want to install a handle or a knob for your kitchen cabinet doors. Long bar pulls, recessed pulls, flat bar pulls are different types of pulls or handles available in the market. Recessed pulls are becoming favorite for modular kitchen cabinets.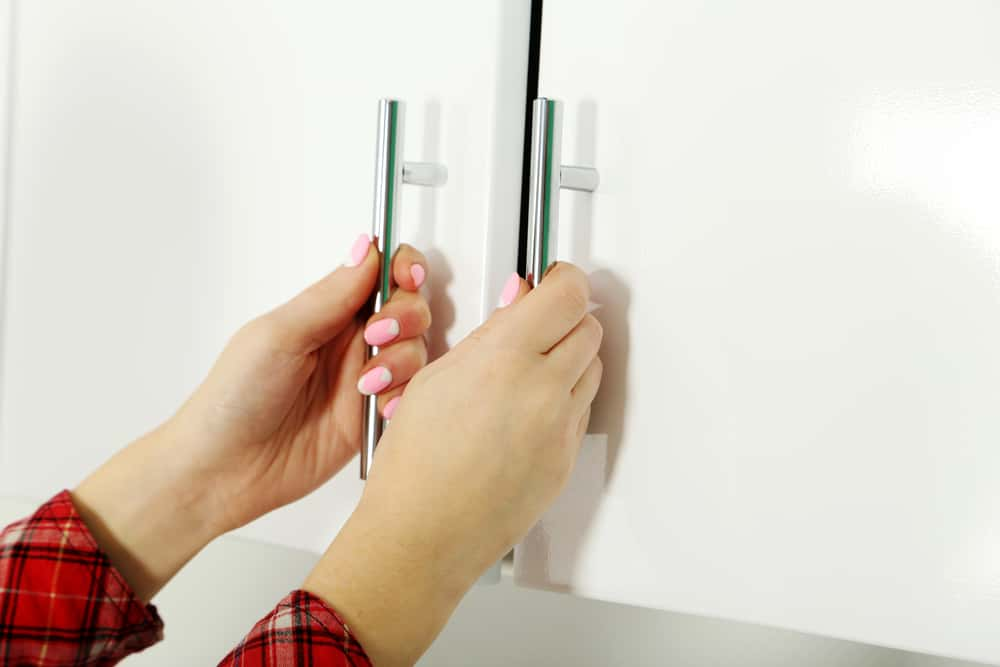 On the other hand, knobs also come in great variety like glass knobs, knobs with back plates, steel or nickel knobs. Cabinet handles are any day easier to use in comparison to cabinet or door knobs. However, round knobs definitely give a complete look to your kitchen which has mostly flat elements. Hence, you have to decide between comfort and style.
Screws
On the checklist when we decide about the cabinets and the handles or knobs, we tend to forget about the most vital element, that is a screw.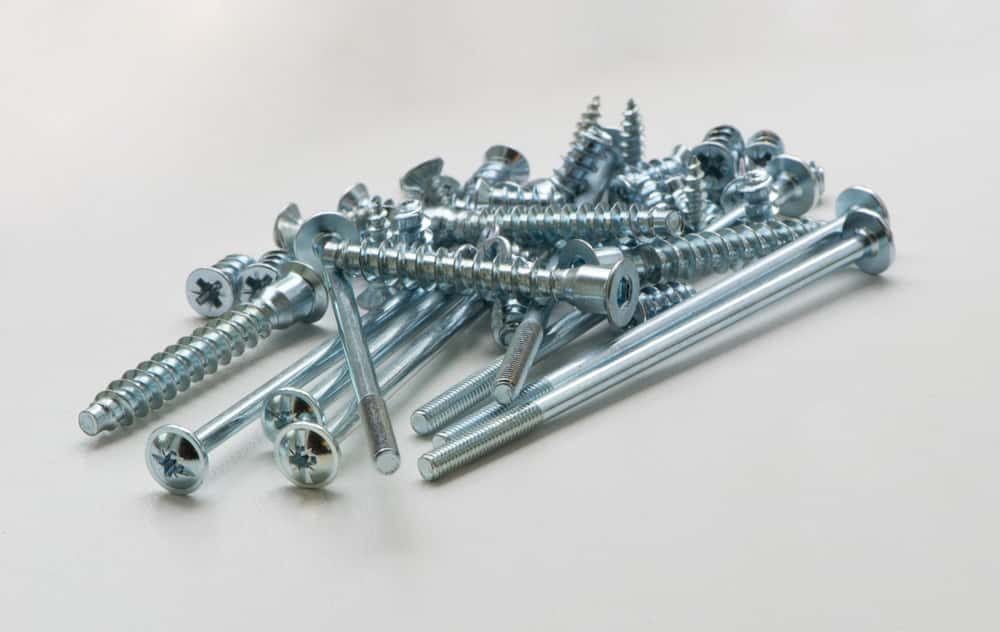 Though a tiny little hardware to look at, but this is the one which holds the cabinet and the handle together. While buying kitchen cabinet handles or pulls you must check the quality of the screws along with it. Don't Forget!
Finish
The finish of the material is very important. You must check the polish on the metallic handles or knobs you are buying for your modular kitchen. Do you want a glossy finish or a handle with an antique finish? Whichever you pick must match with your kitchen.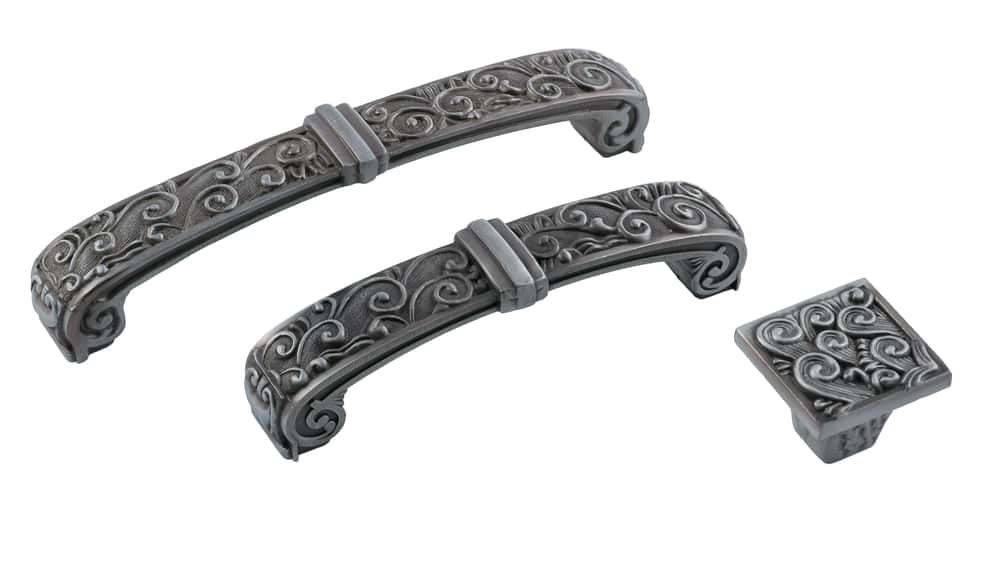 Once your checklist is covered you can go ahead and buy any kitchen handle or knob you like. And remember, it is not necessary to use only one kind of handle or knob throughout. You can definitely mix and match two or three varieties to give a unified look to your kitchen cabinets and drawers.