Posted:January 17, 2019 | Categories:Installing Hardware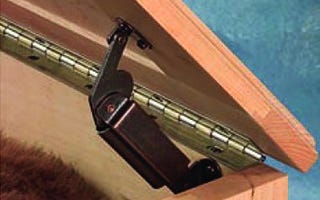 Selecting just the right hinges and other hardware to fit your newly completed blanket chest can be a daunting task. With so many options to choose from, how do you make the right choice? We recently completed a blanket chest project.Here's are our top hardware picks.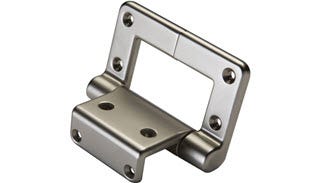 Lid-Stay Torsion Hinges
Lid-Stay Torsion Hinges are good choices for most projects, as they fit most sized projects and open smoothly and stay open. Choosing hardware for a project is often an arm-wrestle between style and function. In the case of my blanket chest chest, Rob Johnstone and I debated about using Rockler's new Lid-Stay Torsion Hinges, because they allow nearly any size lid to open smoothly and stay open without additional support hardware.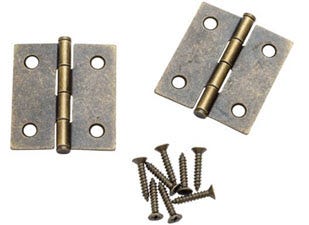 Piano or Butt Hinges
Depending on the size and scope of your project, you might choose to use longer piano hinges or simple butt hinges. If we had gone that route, the Rustic Bronze color could have worked. Instead, we decided to go with more classic hardware styling for this period piece, to keep it closer to its Arts & Crafts roots: three antique brass butt hinges and a pair of matching lid supports. You could also use a piano hinge or even no-mortise hinges to keep things really simple.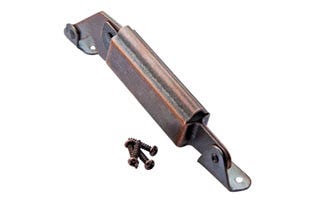 Brass Lid Support Hardware
The lid supports will stop your chest's lid from slamming shut, and can be suited to match the colors of your hinges and/or the finish of the project. Whatever style of hinges suits your fancy, keep in mind that, at 1-1⁄4″ thick, this is a very heavy lid. You'll need some sturdy means of stopping the lid when it's fully opened or to help slow it down during closing. Rockler sells a variety of lid support options.
Buy a pair that are rated for around 125-inch/lbs. of support each to play it safe. Pinched skin and fingers is nobody's idea of a good time!